What Are The Ways To Fix An iPhone Audio IC - Campus Phone Repair
Posted by COLE NOWACKI on
iPhone! Today, this brand has touched the new heights of popularity. There are several reasons behind its wide popularity and we all are very well aware of this. Besides this high-craze among people for the iPhone, there is always a fear of what if it stops functioning. In this blog, we are discussing the most common problem that many users encounter with the iPhone is with its audio IC. There is a growing number of consumers who usually report audio problems while using the different models of the iPhone. Experts say the issue with the audio IC or integrated circuit chip is called the "loop disease." When such problems occur with the iPhone, most of the users start crawling different websites or phone repair Gainesville to find the ideal ways to fix the issue in an iPhone audio IC. If you are also one of them, this blog is for you as here we have come up with the best ways to help you get it to fix instantly. Before we start discussing the ways, let's talk about iPhone Audio IC disease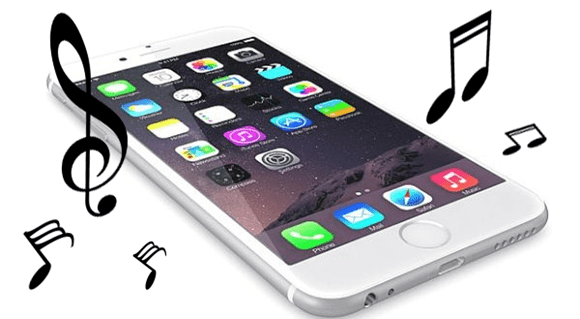 Symptoms of iPhone Audio IC Disease
Different audio problems including, listeners on the other end of the phone unable to hear your voice, Siri can't hear you, loudspeaker greyed out & intermittent static.

Take three to five minutes for boot time. 

The display remains stuck on the Apple logo. 

Laggy touch response after entering the password code.
Ways to Fix the "Loop Disease" or "iPhone Audio IC Disease"
If you experience one or more of the above symptoms, then your phone may have an "audio disease." Below, we have covered all the ways that will help you to fix this loop disease. Take a look- 
There is a simple DIY repair method to fix the iPhone Audio IC disease. Follow the below-listed steps-
Step 1: Reset the iPhone by holding the volume down & power button at the same time, for at least 10 seconds until the screen turns off. When the phone shuts down then, hold the power button to turn it on again
Step 2: Once you see the Apple logo on the phone, then press on the area indicated below. Hold it until the phone turns on. 
If the above steps don't fix the audio IC issue, then you should go for professional help who can fix it instantly. 
Let Campus Phone Repair Professionals Help You
If the simple DIY repair method is unable to fix this loop disease then it's time to get the professional help of Campus Phone Repair which is a one-stop destination to meet all your iPhone & other gadgets repair needs. We have a team of professionals who are skilled and knowledgeable. They are qualified in micro soldering on logic boards, so they can instantly fix the iPhone audio IC disease in a few minutes.so, you can rely on Campus Phone Repair and grab the iPhone audio IC repair services. 
---
Share this post
---
---